Spotlight Event:
An introductory lecture on Pranic Healing, Pranic Detox, and Wellness
Kaveta A Chhibber, Smiran Lilani and Nishita C Narula present powerful techniques that lead to health, wellness and an energetic lifestyle.
---
UTILIZE ENERGY TO HEAL YOU - "A Vibrational Medicine Breakthrough"
BASIC PRANIC HEALING COURSE
Taught by
Kaveta A Chhibber
---
Anoushka:
Anoushka Shankar ponders the question "Are we Celebrity Obsessed?"

---
Business and Technology:
Vivek Wadhwa on "The Global Innovation Migration". A bonus article on why he believes startup founders deserve Visas.

---



The "Five Lettered Four Letter Word"

by Purba


---
Director Shekhar Kapur questions Obama's move towards 30,000 additional troops to Afghanistan.
---

Troy Davis Attorneys Seek Police File (Savannah Morning News)
Death Row Prisoner Wins Hearing (Washington Post)
I Am Troy Davis: Georgia man fights for justice from Death row (Harvard Law Record)
Alan Dershowitz on the Constitutionality of the Troy Davis Case (The Daily Beast)
Judge assigned to hear Troy Davis evidence (AJC)
---
Event Review:
Vivaah Aur Nikaah: Some things will never change
Kaveta A Chhibber reviews the provocative play dealing with inter-religious conflict.

---
Pranic Healing:
** NEW **
Miracles in Long Distance Pranic Healing: You've got to be kidding!
The fourth in a Multi-part Series by Kaveta A Chhibber
** NEW **
Pranic Healing: How long does it take and why don't some people heal?
The fifth in a Multi-part Series by Kaveta A Chhibber
** NEW **
PRANIC HEALING TESTIMONIALS
Must read articles that will change the way you look at healing.
---
Featured Writing:
Dr. Deepak Chopra's take on the Obama state dinner: "India Comes to the White House, All at Once"

---
Cinema Paradiso:
Amrita Rajan discusses Good Hair (including Chris Rock's film of the same name)
---
Ustad Amjad Ali Khan's "Honor the Living"
---
Two poems by Rungeen Singh
** NEW **
Smiran Lilani on the many benefits of Detox Mania! Cleanse the body and mind with smart choices.

** NEW **
Nishita C Narula's humorous recollection of the day that Pranic Healing came into her life.
---
** NEW **
Attorney Scott Greenfield thinks Haiti needs many things - attorneys aren't on the list.
** NEW **
Attorney Scott Greenfield advises everyone to make sure their donations go to Haiti.
---
Remembering the Mumbai Terror Attacks of November 26, 2008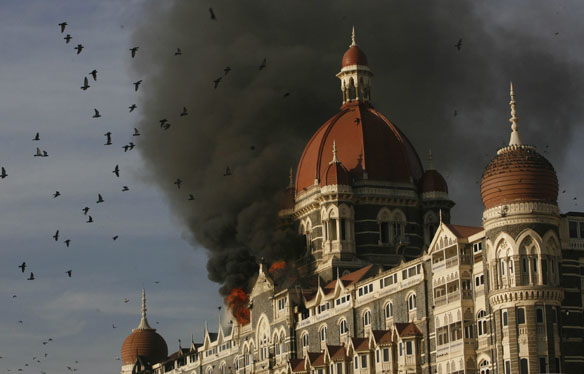 "Terror in Mumbai": A documentary told from the perspectives of the victims and gunmen.
An interview with Filmmaker Dan Reed

---
Viewpoint:
Desh Kapoor's take on the real story behind India's independence.
Matt Welsh's commentary on Maine's rejection of gay marriage.
Desh Kapoor's article: "The Af-Pak War of Arms and Minds"
---
PURCHASE PRANIC HEALING PRODUCTS


A wide assortment of scholarly books, meditational CDs by Master Choa Kok Sui and much more!

---
A Kavita Media Presentation. Please email comments here.
Add your name to the KavitaChhibber.com mailing list to get updates!
Sign Kavita's Guestbook View Kavita's Guestbook
News and Previews:
Ravi Shankar honored with first George Harrison Humanitarian Award
Over 2500 Volunteers Mark Gandhi's Birthday through Service Activities
What's happened and previews of coming attractions

---
September 2009 Issue
August 2009 Issue
January 2009 Issue

Highlights from previous issues.
---