"Passing Through:
Visiting Troy Davis's hometown with Martina Correia". Troy's sister Martina gives a tour of historic Savannah and the controversial crime scenes.
France shows "solidarity" with death row inmate Troy Davis (AJC)
Justices Delay Death Row Inmate's Appeal (CNN)
CNN's T.J. Holmes talks with the sister of convicted cop killer Troy Davis; his case is on appeal to the Supreme Court. (CNN)
Give Troy Davis a New Trial (AJC)
Troy Davis Case Gets Another Look (WTOC Savannah)
Chatham County DA Larry Chisolm has decided to take tally of calls in support of Troy:
912-652-7308
Fax: (912) 652-7328 & (912) 447-5396 or Email:
LCHISOLM@chathamcounty.org

NAACP President Visits Savannah in Support of Troy Davis (Savannah Tribune)
John Berendt (Author of "Midnight in the Garden of Good and Evil"): Why the Rush to Execute Troy Davis? (Savannah Morning News)
Cover Story:
The Fascinating World of Pranic Healing - Part II
What in the world is it?
The second in a Multi-part Series by Kaveta A Chhibber
The Fascinating World of Pranic Healing - Part I

Must read articles that will change the way you look at healing.
---
Business and Technology:
Vivek Wadhwa gives some advice on how to foster tech entrepreneurship.

---
Youth Column:
Gautam Narula's essay "Why we should save Troy Davis".

---
Legal Column: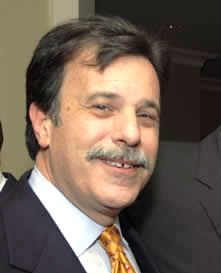 Attorney Scott Greenfield's latest commentaries: "So You Think You Can Judge." Also: "Was it the Cop or the Taser?"
Matt Welsh looks at JD Salinger's copyright lawsuit.
---
Sarod Maestro Ustad Amjad Ali Khan reflects on his "Melodic Journeys".
---
Ma Karunamayi explains that the language of God is silence.
---
Director Shekhar Kapur shares two poems.
---




Huzaima Bukhari and Dr Ikramul Haq celebrate the close friendship, humanity and influence of Nobel laureate Pablo Neruda and Faiz Ahmed Faiz.

---
Kaveta A Chhibber talks to Physician and Master Pranic Healer Dr Glenn Mendoza
---
Frank Huzur believes Rahul Gandhi is not a Peter Pan any more.

Desh Kapoor asks "What if Women Controlled the World?"
Kristin Masterton examines Qigong meditation as a method to transform sorrow.
Usha Balakrishnan offers tips on fall prevention for home-based Seniors.

---
Viewpoint:
Huzaima Bukhari & Dr. Ikramul Haq argue that corruption and democracy do not go hand in hand.

---
Anoushka Shankar writes about what it's like to inherit her father's legacy.
---
Sadhguru believes that "worldy affairs" are a matter of choice.
---
A short story by Rungeen Singh: "Two Strands of Grey and a Wrinkle... The Last Straw"

Highlights from previous issues.
---
BASIC PRANIC HEALING COURSE
(July 21-23)
---
Kailash Kher's Kailasa
- Live in Concert
A mesmerizing show by one of the most powerful and soulful voices from India. (August 9)
---
OGI Ltd. Summer
Jewelry Showcase
Javit Convention Ctr, NYC
July 23-26
---
A Kavita Media Presentation. Please email comments here.
You can also contact Kavita with your feedback, by dialing 678-720-1260. Selected comments will be broadcast on our webcast.)
Add your name to the KavitaChhibber.com mailing list to get updates!
---