Jagjit Singh
(February 8, 1941 -
October 10, 2011)
Down Memory Lane:
Kavita Chhibber's classic interview with the ghazal legend.
---
9/11: A LOOK BACK
Life After September 11
One year after 9/11
Black Tuesday
The aftermath and the healing following 9/11.
---
** NEW **
Desi Hits! CEO and Co-Founder Anjula Acharia-Bath in a candid conversation with Kaveta.
---
Pranic Healing Classes offered by Master Stephen Co:

---
Spotlight:
Gautam R. Narula's New Book "Chess for the Novice Player"
NOW AVAILABLE FOR PURCHASE ONLINE!
---
Cover Feature and Special Webcast:
KAVITACHHIBBER.COM KICKS OFF THE ANNUAL TRIBUTE TO HRISHIKESH MUKHERJEE
Interviews, Podcasts and Cover Stories featuring the legend.
Pranic Healing:
** NEW **
Meditations with the Masters
Kaveta A Chhibber explores the spiritual side of Pranic healing with a full report from this year's Arhatic Yoga Prep and Retreat in NJ
Women Empowerment through Pranic Healing, Detox and Wellness
Kaveta A Chhibber on the most effective methods for women to remove stress, heal relationships and empower themselves.

"Negativity in your subconscious becomes your reality."
Multi-dimensional astrologer Niraj Mancchanda, in conversation with Kaveta, discusses Pranic healing and more.
---
PRANIC HEALING TESTIMONIALS
Must-read testimonials that will change the way you look at healing.
---
The Hawaiian Islands: Paradise on Earth


Kavita Chhibber explores one of the most beautiful places on the planet.
---
TROY ANTHONY DAVIS
(10/9/1968 - 9/21/2011)
LISTEN TO THE LAST WORDS OF TROY DAVIS

TROY DAVIS ARTICLES
(Updates added daily)

Between Life and Execution: The Troy Davis Story - By Kavita Chhibber
Kavita Chhibber's interview with Troy Anthony Davis
JOIN THE FIGHT TO ABOLISH THE DEATH PENALTY
---
Legal Column:
"But For Video: Philly Edition" - Attorney Scott Greenfield on a blatant case of police perjury.
Also by Scott Greenfield: "SCOTUS: Prohibit Admission of Eyewitness Testimony" and "The Skinner Conundrum"
---
Astrology:
Niraj Mancchanda looks into the beyond with celebrity predictions for 2011!

---
Anoushka Shankar on the perils of lowering one's guard under the influence of alcohol: "Drunk and Trusting?"
---
Director Shekhar Kapur on "Shashi Tharoor and the Politics of Disruption"
---
Maestro's Column:
Ustad Amjad Ali Khan reflects All India Radio

---
Revisiting a memory - Meeting Troy Davis: A Lesson in Faith and Forgiveness
---
Fiction:
"Her Doctor's Love":
A short story by Rungeen Singh
---
Bon Appetit:
** NEW **"
Rabindranath Tagore and Lamb Curry":
One man's story of coming to America by Partha Banerjee
---
Words of Wisdom:
"How to be happy in a recession." - Dr. Deepak Chopra reminds us that it is possible.
---
MARTINA
CORREIA-DAVIS:
A Portrait In Courage
(1967 - 2011)
READ KAVITA'S TRIBUTE TO A LOVING SISTER, MOTHER AND FRIEND
---
Cinema Paradiso:
** NEW **


Kaveta reviews Nagesh Kukunoor's new film "Mod"
---
** NEW **
"Three Years Later, I am Still Troy Davis" and "The Power of One" - By Gautam Narula. Also featuring video tributes by Gautam and Pranavi Narula.

"Finding Humanity on Death Row" - an essay by Gautam Narula
Read Gautam Narula's detailed account of the Troy Davis Evidentiary hearing from 2010
---
Spotlight Interview:
** NEW **
Hidayat Hussain:
Kaveta talks about music and life with the son of Ustad Vilayat Khan.
---
Happy Fathers Day!
Celebrating Fathers with tribute articles:
This is to Honor All Fathers - by Kaveta.
Tribute to Fatherhood: Celebrities share their thoughts with Kaveta.
---
** NEW **
"Finding Ramses - and Learning Life's Lessons": A tale of loyalty and unconditional love by Kaveta A Chhibber
---
Happy Birthday
Kishore Kumar:
Revisiting Special
Kishore Kumar Tributes
The legendary multidimensional
singer Kishore Kumar would have celebrated his 81st birthday on August 4. We revisit classic interviews and tributes this month:
Kavita talks to Kishore Kumar's son Amit Kumar Ganguly in an exclusive interview.
Anand Bhosle shares his thoughts on the great singer in the cover feature by Kaveta.
Down Memory Lane: Kaveta features poet, journalist, politician, television personality and film producer Pritish Nandy's extraordinary interview with Kishore Kumar done in 1985 two years before his demise.
---
Sonu Nigam's "Klose to My Heart" Tour 2012

Sonu Nigam's Live Concert Tour Dates for 2012 (Some dates feature a live orchestra)
---
LEVEL I PRANIC HEALING COURSE
Taught by
Kaveta A Chhibber in Billerica, MA
(Next class dates to be announced.)

---
KavitaChhibber.com supports Narayanan Krishnan's Akshaya Trust
---
PURCHASE PRANIC HEALING PRODUCTS




A wide assortment of scholarly books, meditational CDs by Master Choa Kok Sui and much more!

---
A Kavita Media Presentation. Please email comments here.
Add your name to the KavitaChhibber.com mailing list to get updates!
Sign Kavita's Guestbook View Kavita's Guestbook
---
Remembering the Mumbai Terror Attacks of November 26, 2008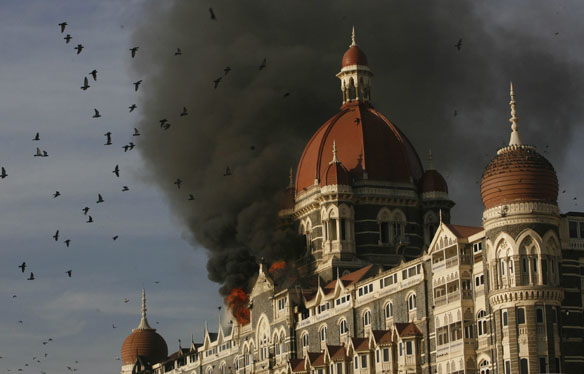 "Terror in Mumbai": A documentary told from the perspectives of the victims and gunmen.
---
UWG President Dr. Beheruz N. Sethna honored by the Indian Institute of Management

Kolavari Di Featuring Nevaan Nigam!
Watch out Bollywood... it's Sonu and Brit!!
"Jai Ho" Girl Nicole Scherzinger Still Loves Her Desi's…
What's happened and previews of coming attractions
---
Viewpoint:
** NEW **


Pakistan's Imran Khan on "Reclaiming Our Pakistan" in the wake of the US strike on bin Laden.
---
Vivek Wadhwa offers two takes on Japan's doomed innovation experiments and a suggestion on how it can improve.
---