Special Feature:
KAVITACHHIBBER.COM PRESENTS THE ANNUAL TRIBUTE TO HRISHIKESH MUKHERJEE

Episode 4: Actress Nandita Das speaks to Kaveta A Chhibber.
Nandita Das shares a special anecdote about meeting Hrishida and more.

Episode 3: Kaveta A Chhibber speaks with Asrani.
In this candid conversation with Kaveta, Asrani talks about his first meeting with Hrishi da, how he almost got Gulzar into trouble, the impact of Bimal Roy in Hrishi da's life and much more!.

Episode 2: Kaveta A Chhibber speaks with acclaimed Writer/ Director Nagesh Kukunoor.
In this candid conversation he shares his thoughts on Hrishikesh Mukherjee and his deep influence on his own craft.

Episode 1: This year the series begins with an exclusive interview with Karan Johar
,
one of the most happening film directors and producers of Bollywood. He has worked with the creme de la creme of the Indian film industry and is a brand name himself. Karan Johar talks to Ashanti OMkar about his genuine appreciation for Hrishikesh Mukherjee's films.
---
Breaking News (8/17/2009):

Death Row Prisoner Wins Hearing (Washington Post)
I Am Troy Davis: Georgia man fights for justice from Death row (Harvard Law Record)
Alan Dershowitz on the Constitutionality of the Troy Davis Case (The Daily Beast)
Judge assigned to hear Troy Davis evidence (AJC)
---
Business and Technology:
Vivek Wadhwa on why China's chip industry will never catch up to America's.
---
Pranic Healing:
The Fascinating World of Pranic Healing - Part III
You better know your aura, chakras and channels!
The third in a Multi-part Series by Kaveta A Chhibber
Must read articles that will change the way you look at healing.
---
Cover Story:
Sonu Niigaam and Team Sonu joins hands with KavitaChhibber.com for the worldwide exclusive launch of "MJ - This One's for You": A true labor of love that kicks off the series celebrating Michael Jackson's life.

Read Kaveta's Cover Story about the making of the song and the talented people behind its creation and production.

Listen to Kaveta's exclusive interview with Sonu Niigaam paying tribute to Michael Jackson and sharing thoughts on
how he creates balance in his own life.
---
Featured Writing:
"Death of a King" - Aditi Nadkarni pays tribute to the departed King of Pop.

Desh Kapoor ponders physics and the universe in "Creation is a Vibration"

---
Legal Column:
Scott Greenfield's asks why we convict people first, then attempt to seek out the truth from the wreckage? Also: "Death of a Preacher" - The shooting of 29-year old preacher Jonathon Ayers by plain-clothed police.

Matt Welsh discusses the "Legality of Czars".

---
August 2009 Issue
January 2009 Issue

Highlights from previous issues.
---
In the wake of Michael Jackson's tragic passing, Kaveta talks to Actor Rahul Khanna and Filmmaker Nagesh Kukunoor about keeping balance in their lives.

---
Interview:
Master Pranic healer Stephen Co talks to Kaveta A Chhibber.
---
Viewpoint:
Partha Banerjee on the late Senator Edward Kennedy's last wishes for health reform.

---
Ustad Amjad Ali Khan on "Race and Racism"

---
Director Shekhar Kapur on Shah Rukh Khan's experience at Newark Liberty Airport.
---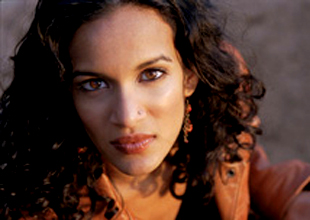 Anoushka Shankar pays tribute to two departed maestros - Ustad Ali Akbar Khan and Michael Jackson.

---
Arvind Devalia's call to step up and make a difference in the world: "Feel the Fear and Change the World Anyway"
---
Amrita Rajan reviews "Public Enemies"
---
Amrita Rajan's "Perils of a Personal Shopper"
---
Spotlight Events:
UTILIZE ENERGY TO HEAL YOU - "A Vibrational Medicine Breakthrough"



BASIC PRANIC HEALING COURSE
Co-taught by


Connie Williams and




Kaveta A Chhibber



---
Spotlight Events:
Kailash Kher's "Kailasa" - Live in Concert!

Listen to Kailash Kher's message to fans in Atlanta.
The Superstar brings his unique brand of Sufi-tinged pop to the Variety Playhouse in Atlanta!
---
A Kavita Media Presentation. Please email comments here.

Add your name to the KavitaChhibber.com mailing list to get updates!

News and Previews:
2009 ACLU Bill of Rights Luncheon: Martina N. Davis‐Correia to receive ACLU Georgia Civil Liberties Award
What's happened and previews of coming attractions

---